Looking for a new Pasadena restaurant? Merrill Shindler, a Los Angeles-based freelance dining critic, recommends Paul Martin's American Grill with a 3/3 star rating in his recent San Gabriel Valley Tribune restaurant review.
"Paul Fleming knows what we like. And he gets it just right," says Shindler.
At Paul Martin's American Grill, we believe in honest ingredients, prepared simply and well. "Every dish is made from scratch — from our soup stocks to our ice cream — so that we can honor the quality and taste of our ingredients, " says Anthony Endy, Director of Culinary Operations.
While dining at our Pasadena restaurant, Shindler recognizes this testament. He states that Paul Martin's American Grill puts The Shops on Lake Avenue "on the culinary map […] by sticking far closer to the straight and narrow." A simple menu that is made from scratch every day with the freshest seasonal produce, no frozen ingredients, and no shortcuts, just tastes better.
"It's an easy menu to deal with," says Shindler. "The calamari comes in from Rhode Island, and is served properly crispy, with a very tasty chili aioli. The salt and pepper shrimp are wild Mexican Pacifics, and very tasty they are too."
Shindler's review highlights exactly why we believe in sourcing the best, highest quality ingredients. Our Calamari appetizer is flash-fried in a light buttermilk batter and served with a homemade chili aioli, which is a puree of Calabrian chilies. Our Salt & Pepper Shrimp appetizer are wild caught jumbo prawns, also buttermilk battered, and seasoned with only salt and pepper. The result? A quality you can taste.
In addition to our cooking techniques and ingredients, we take pride in creating a casual environment in which our guests can relax, thoroughly enjoy themselves, and receive gold-star service. Guests may choose to sit in our dining room (next to our lively open kitchen), in our patio (warmly lit with streams of lights), or in our large bar area (which buzzes with conversation at our bar stools and communal tables).
Due to a busy Sunday night and wait for a dining room table, Shindler opted for a seat at one bar's long communal tables. "A good communal table is a wonderful thing," he says. That evening, he happily chatted with "a talent agent who'd just returned from five years in Berlin, and a lady who mounts shows at local museums."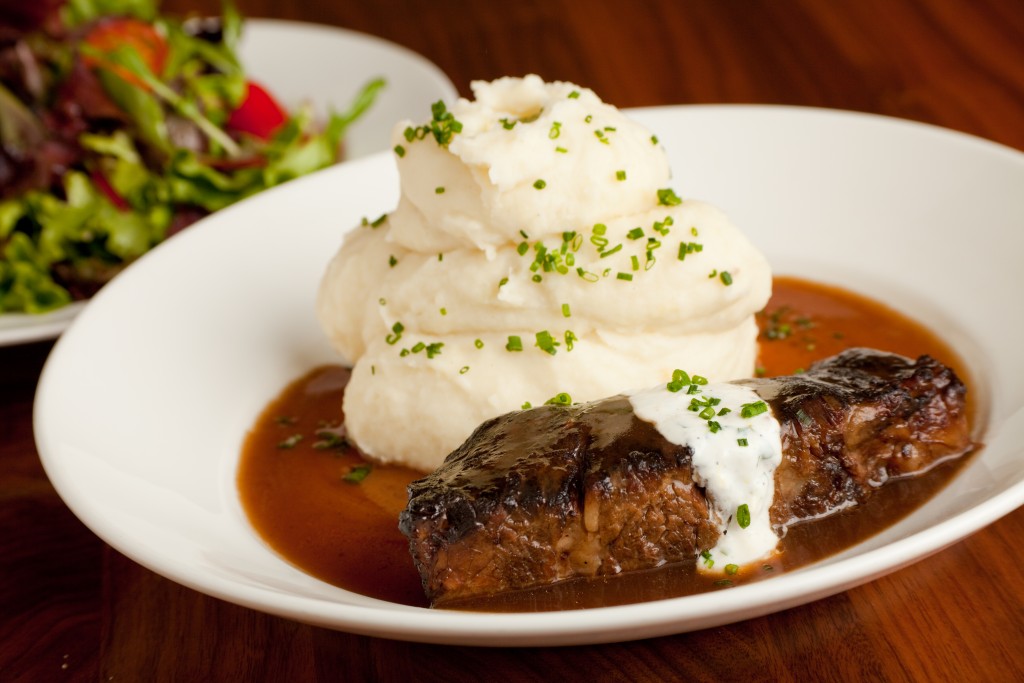 By the end of the evening, Shindler tasted our Castroville artichoke (prepared on a mesquite grill), Cedar Plank Steelhead Salmon (served with bacon and crimini mushroom jus), all-natural Braised Short Ribs (braised overnight and served with creamy homemade mashed potatoes), and Blackened Pacific Redfish (paired with organic Bloomsdale spinach).
Which dish will YOU try? To reserve a table at our new Pasadena restaurant, click here or call 626-773-7600. We hope to see you soon!
"Like Paul Fleming's P.F. Chang's, Paul Martin's has evolved into a restaurant based on the most comfortable of comfort foods. With lots of artisanal beers of course." – Merrill Shindler
For more reviews about our Pasadena restaurant, click here.