CALLING ALL FOODIES: OC Restaurant week has arrived! From March 6-12, 2016, Paul Martin's American Grill in Irvine is offering a $30 Three-Course Dinner, which includes an exclusive Girl Scout's Caramel Delight Cookie Ice Cream. This deal is around for 7 DAYS ONLY so be sure to make your reservation today!
OC RESTAURANT WEEK MENU
March 6-12, 2016
STARTER
Organic Green Salad
grape tomatoes, savoy cabbage, red onion, toasted sunflower seeds, house dressing
CHOICE OF ENTREE
Braised Short Ribs
mashed potatoes, horseradish cream, beef jus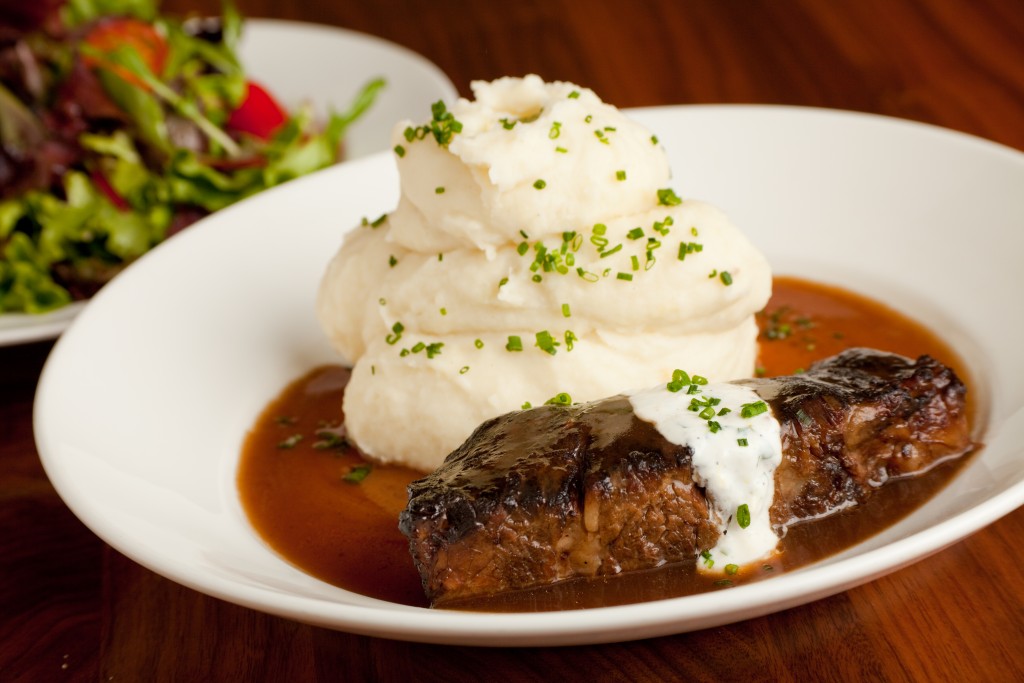 Chimichurri Chicken
chicken breast, wild mushroom farro, cipolline onion, bloomsdale spinach
Vegetable Pasta
fresh lemon fettuccine, seasonal vegetables, white wine, garlic, chili flakes, parmesan, toasted walnut pesto
Blackened Pacific Redfish
organic bloomsdale spinach, lemon
DESSERT
Homemade Ice Cream
Your choice of three daily flavors,
including our LIMITED TIME ONLY Girl Scouts Caramel Delight Ice Cream.
(In addition to chopped Girl Scouts Samoas Cookies, we added chopped bittersweet chocolate and topped it with warm homemade fudge, warm caramel, freshly toasted coconut. #YUM #YESPLEASE)
Whether you dine with coworkers, have a celebratory girls night out, or enjoy a romantic date night, our $30 three-course menu will be one worth remembering. Make your reservation today, follow us on Facebook, Twitter, and Instagram, and tag your OC Restaurant Week photos with #OCRestaurantWeek and #PaulMartinsAG!
There are over 100 Orange County restaurants participating with prix fixe menus priced at $10, $15, and $20 for lunch and $20, $30, and $50 for dinner. For more information, visit OC Restaurant Week and plan your 7-day culinary adventure! See you soon!
Paul Martin's American Grill
534 Spectrum Center Drive
Irvine, CA 92618
– Paul Martin's American Grill
P.S. The new (and larger!) valet has moved directly across the street from our restaurant! With convenient parking AND an incredible meal, this is a deal that can't be missed!