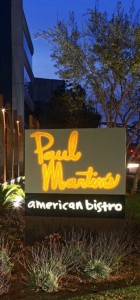 Tuesday, March 20th is the MBWIB Mixer at Paul Martin's American Grill ~ El Segundo restaurant! This is your opportunity to meet new people, network and socialize. Bring your business cards you'll want to hand out a few!
Paul Martin's® is located at 2361 Rosecrans Ave. #180. Mark the date: Tuesday, March 20th, from 5:30pm-7:30pm. Members $10, non-members $20, cash or check at the door. All are welcome.
For additional information, please call Paul Martin's® El Segundo restaurant  at 310-643-9300.