Our menu offers Town Dock Calamari from Wickford, Rhode Island, a sustainable fishery. With their own boats and private vessels, Town Down catches the calamari locally, hand-cleans each catch, and packs it to the highest standards in the industry. So, what's on your plate? The best, highest quality calamari on the market.
We soak our calamari in buttermilk, toss it in flour, flash fry it, and season with salt and pepper. Each order is served with our housemade cocktail sauce, chili aioli, and fresh cut lemons.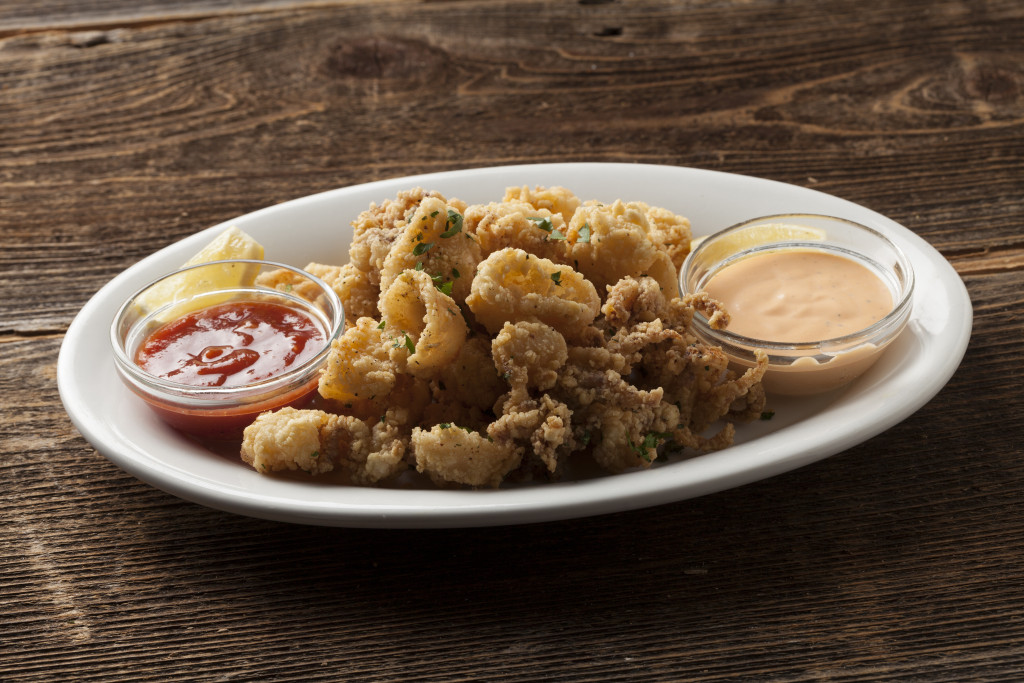 At Paul Martin's American Grill, we made a commitment to source our product from sustainable fisheries and are proud to serve Town Down Calamari! To see more on our menus, click here.